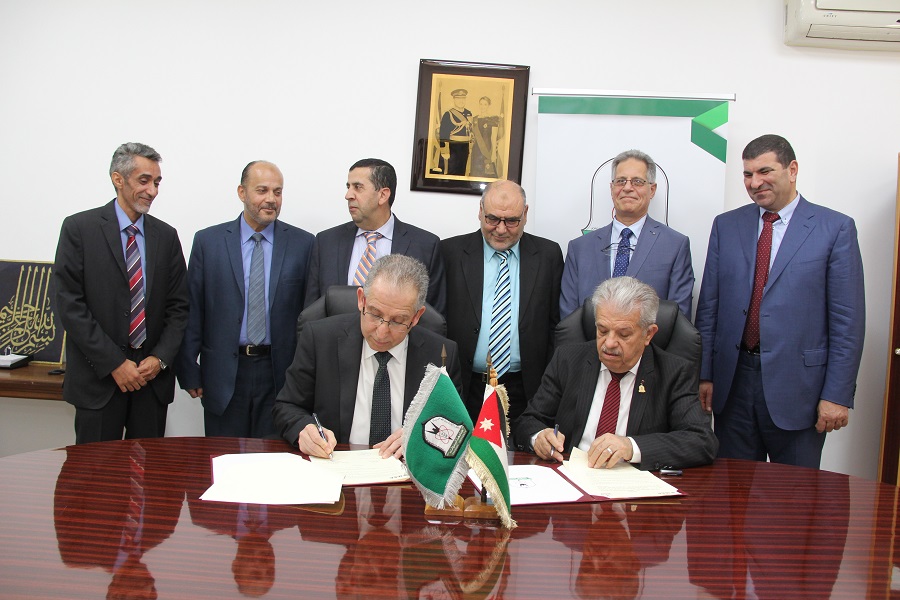 The President of YU, Prof. Zeidan Kafafi signed a memorandum of understanding (MOU) with the Chairman of the Institute of Electrical and Electronics Engineers (IEEE) in Jordan, Dr. Ghaith Abanda. The purpose of the MOU is to agree on a work mechanism for organizing the 5th International conference for Medical Engineering in the Middle East and Africa in 2020.
Kafafi expressed the keenness of YU to promote positive engagement with national institutions in all fields, to employ its academic and scientific experiences to develop the local community, and to use technology to improve the services provided to community members. Dr. Kafafi added that the University gives its full attention to employing science in serving humanity. He stressed that YU continuously works on integrating sciences to provide appropriate solutions to community issues and provide quality services to community to serve humanity.
For his part, Abanda thanked YU for their cooperation in organizing the conference, which aims at encouraging scientific research in medical engineering, and using engineering to serve medical fields, especially with the tremendous scientific and technological development of the present day. Abanda also praised the good reputation that YU enjoys in teaching engineering.
The signing of the memorandum was attended by Vice presidents, the dean of the Hijjawi Faculty for Engineering Technology and a number of officials from both sides.