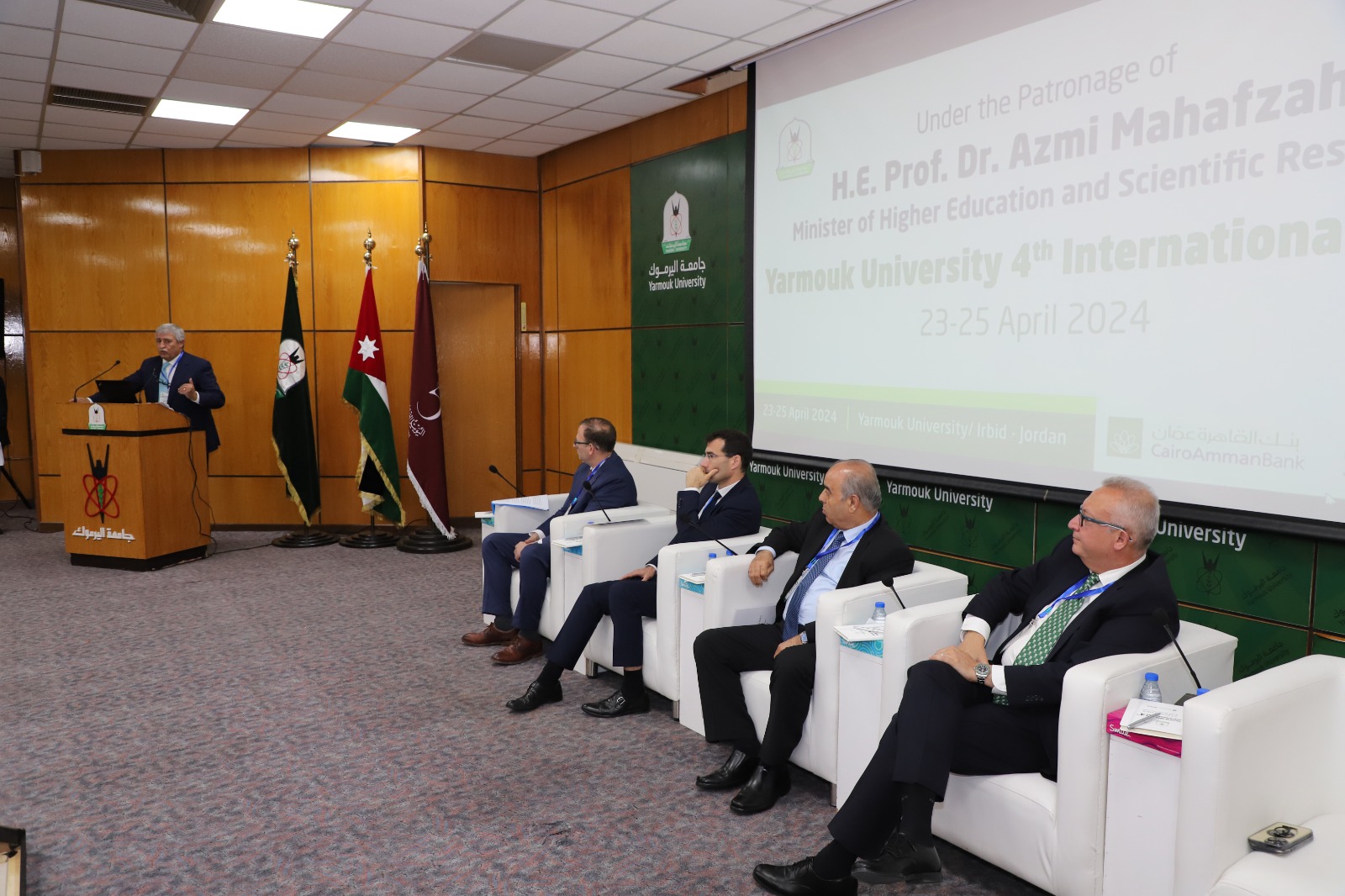 The Vice President of YU for Student Affairs and External Communication, Prof. Fawwaz Al-Abed Al-Haq, met a delegation from the University of Manchester. The delegation included the Vice President of the University for International relations, Prof. Stephen Flint and the Coordinator of Research Strategies and International Cooperation at the University, Dr. Shaden Jaradat. Means and ways of enhancing cooperation were discussed between the two sides.
During the meeting, Al-Abed Al-Haq stressed the keenness of YU to enhance cooperation and communication with international universities. He also expressed YU's willingness to send students to study in these universities to qualify them according to the latest academic methods, which reflects positively on their academic performance after rejoining YU. He also expressed the willingness of YU to enhance cooperation with the University of Manchester to conduct joint academic research, and staff and students exchange, and to receive students from Manchester to learn Arabic at the language center, in addition to the possibility of conducting joint international projects on issues of refugees and displaced persons.
For their part, Flint and Jaradat praised the outstanding academic reputation of YU, confirming the readiness of the University of Manchester to strengthen cooperation with YU through a memorandum of understanding, especially in the fields of scientific research and student exchange.