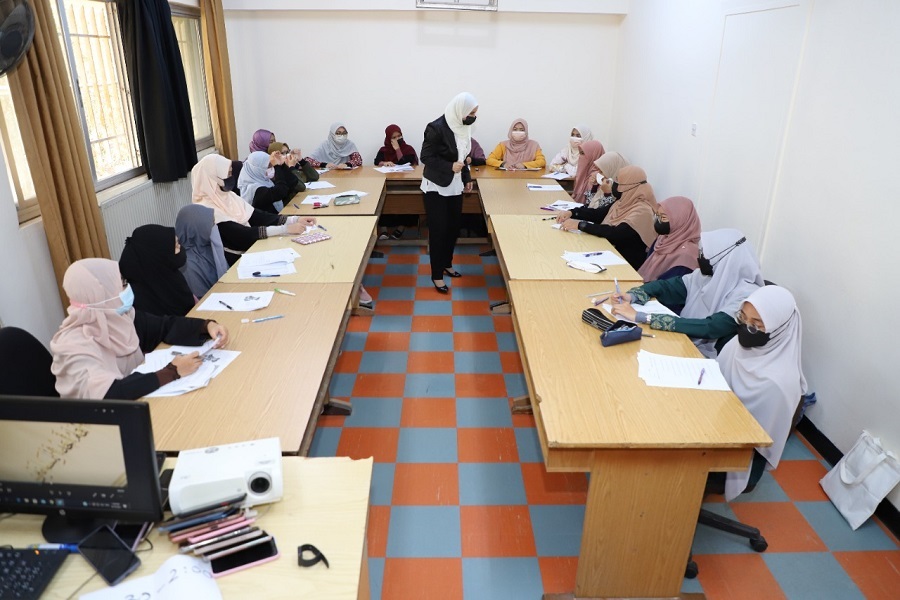 As part of Yarmouk University's plan to host international students, the Language Center continues to hold Arabic language level-exams for international students within the Program of Arabic for Speakers of Other Languages ​​.
The director of the center, Prof. Lamia Hammad, said that these exams are periodically held for international students at the beginning of each semester relying on the university's strategic plan to attract international students from various nationalities. She pointed out that 300 international students of several nationalities took the level exam of the Arabic language at the beginning of the current semester, indicating that the center's staff is keen to provide these students with a set of tips and instructions about the university, its instructions, and the course of lectures there.
Hammad pointed out that students are classified according to their results in the exam, which is designed to measure students' level in Arabic reading, writing, listening and conversation. Students who pass the exam get enrolled in the academic departments of the various faculties in which they were accepted, while those who do not pass it get enrolled in the center's courses, which are decided according to the results of the level-exams.