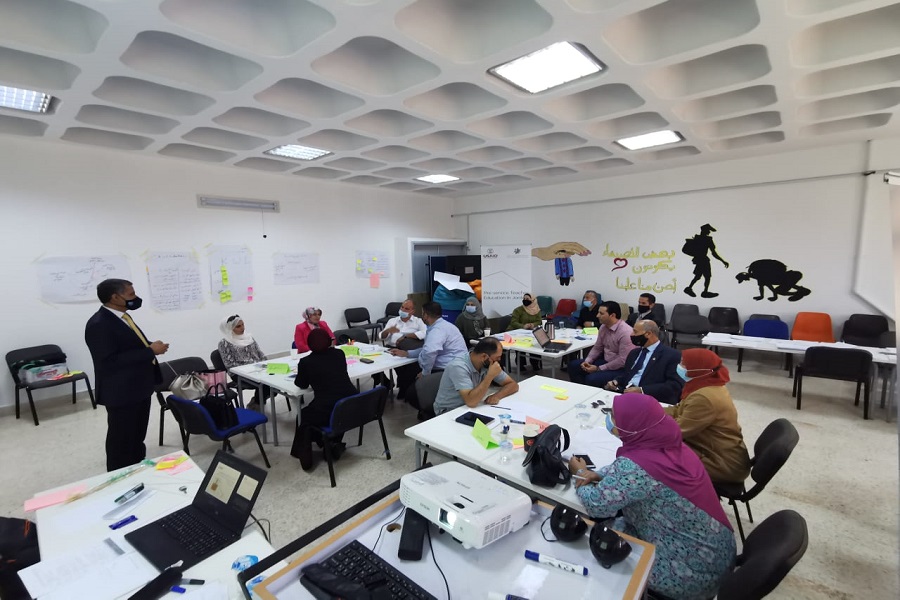 Part of its preparation for the first semester of the upcoming academic year 2021/2022,Yarmouk University supported by the United States Agency for International Development USAID launches a professional diploma for preparing and qualifying teachers in cooperation with the Ministry of Education and the Ministry of Higher Education and Scientific Research. This national diploma aims at training and qualifying graduates of majors like science, mathematics, Arabic and English to work as schoolteachers, considering that the diploma focuses on promoting interactive education and testing creative concepts of learning and teaching by fusing practical exercises in the classroom with theoretical framework.
The President of the University, Prof. Islam Massad, said that launching this diploma comes in consolidation with Yarmouk's vision of serving the Jordanian community and educational system by qualifying competencies capable of excellence and creativity in the educational field. He added that this diploma will support the process of learning and education in the Kingdom by increasing the number of qualified teachers, stressing its importance in developing the skills of teachers and promoting an innovative educational model at various levels.
For his part, the Dean of the Faculty of Education, Dr. Nawaf Shatnawi, said that this national diploma incorporates twenty-four credit hours offered during two semesters, where half of the plan is dedicated to field training and school experiences implemented in public and private schools. Pointing out that the diploma cadre underwent a series of training workshops to increase their knowledge and skills and build on their experiences in such a field, Shatnawi stated that the professional diploma includes a number of teaching skills and competencies, such as classroom interaction and its skills, learning environment design, classroom planning skills, and skills for evaluating students' performance. It also incorporates several axes, such as personal communication skills with others and methods of providing a healthy and creative learning environment through digital technology.
Interestingly, a marketing campaign for the diploma was launched on social media platforms, which announces all information about the program and the registration process through the University website.