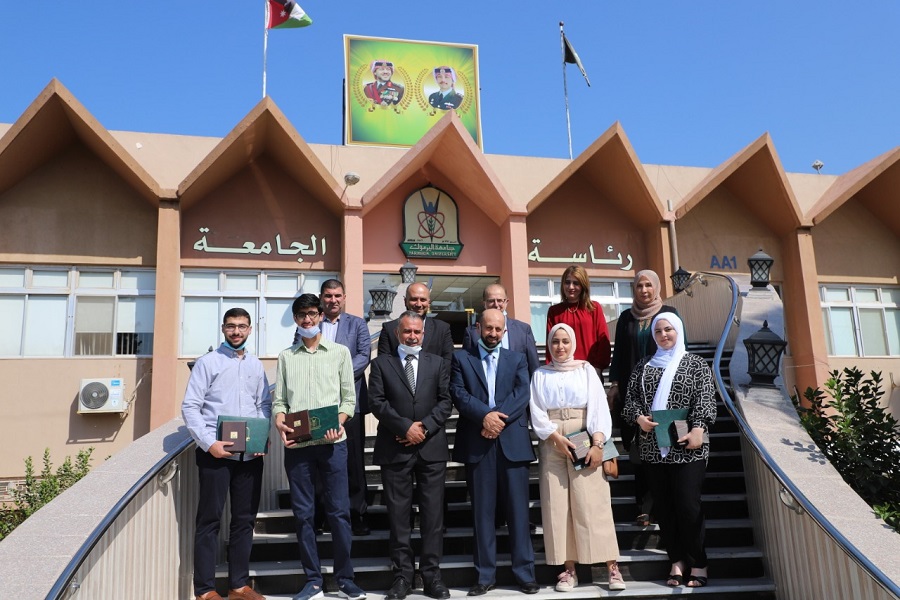 The Acting University President, Prof. Muwaffaq al-Omoush, confirmed that the results gained by model school students in the secondary school examination represent a source of pride for Yarmouk University. He explained that such an achievement is invaluable, as it testifies to the tremendous effort sought by students, their parents, and their teachers.
The school principal, Mr. Osama al-Azzam, said that honoring students reflects the attention paid by the university towards the school and its constant keenness to provide all the requirements of success to its students and staff.
In their turn, the students expressed their pride and appreciation of such a ceremony.