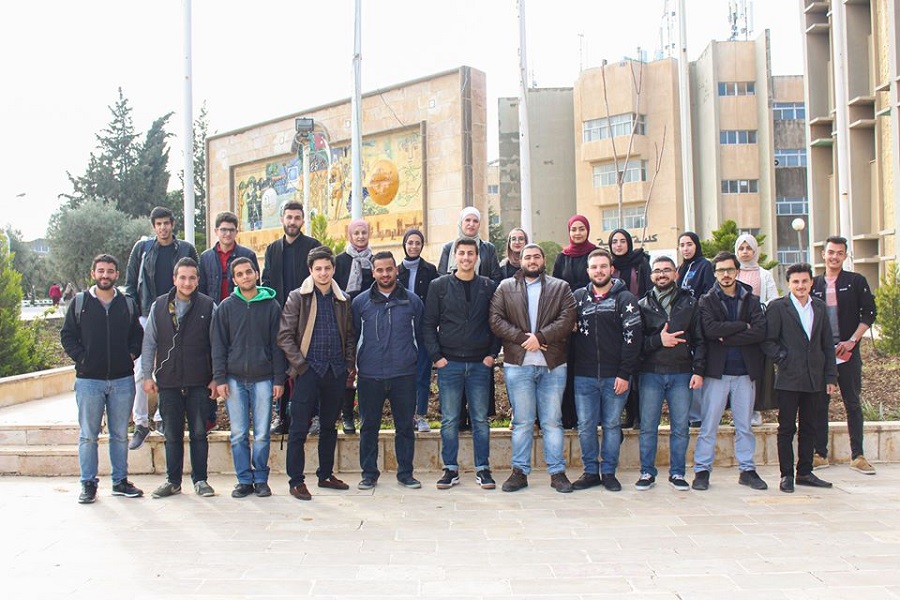 The Director of the Department of Public Relations and Media, the Official Spokesman of Yarmouk University, Mr. Mukhles Al-Abini confirmed that the university, under the exceptional circumstances of Corona virus, is working through its various departments and human cadres to continue professional planning and achievements.He declared that in accordance with the instructions articulated by the President of the University, Prof. Zeidan Kafafi, Yarmouk University sets the safety of its students at the top of its priorities, whether they are Jordanians or expatriates, including those of cultural exchange programs.
In this regard, the Director of the Department of International Relations and Projects, Dr. Muwaffaq Al-Otoom, indicated that based on the university's comprehensive plan to deal with this Corona-crisis-based conditions and under the direct guidance of the President of the University Prof. Zeidan Kafafi, the Department is following up with all students, especially those visiting the university within the international exchange programs, regarding their life conditions and concerns.
Al-Otoom added that YU is hosting 29 students from nine European countries through the Erasmus+ European program and 11 students from Turkey through the Turkish Mawlana program. The University, as he explained, is keeping contacting with those students through different means and is always observing their life conditions.